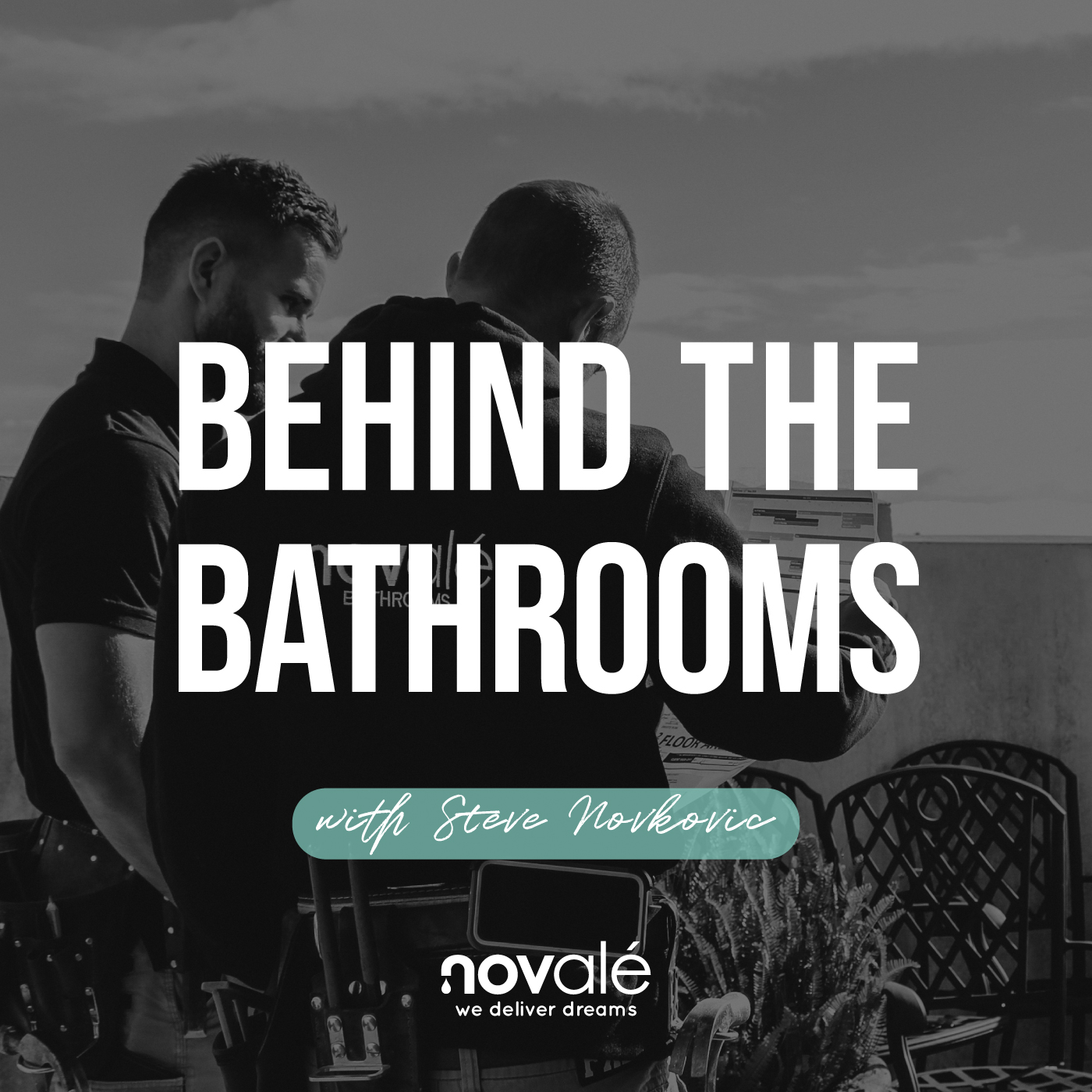 Novalé Bathrooms has been around for 12 years. The business has actually been around for longer in different shapes and forms. And yet, Steve believes Novalé is just getting started. The team is growing, the office is expanding and the jobs keep flowing. But it's always been intriguing on how and why Steve started the business, as well as his story. How did Steve start Novalé? Was it a smooth transition from tiling? How did he gain success early and use that to grow? How much did his business rely on referrals? How did he build his team? Why did he take his time to grow? 
Join Ben and Steve on this episode of the Story of Novalé pt. 1 - Starting the Business.
What we discuss in this episode:
- Steve's early career as a tiler
- Working with his father
- Managing jobs at the age of 16
- Learning how to do give a great customer experience from his uncle in war-torn Croatia
- The slow transition to doing bathroom renovations
- Bathroom renovator vs. bathroom renovations company
- How did he learn how to start and run a business?
- What was his team at this point?
- Would he have done it any differently if he could do it again?
- Final words
Novale Instagram - @novalebathrooms
Novale Facebook - /novalebathrooms